Géométrie algébrique, Théorie des nombres et Applications
GTA 2020
Registration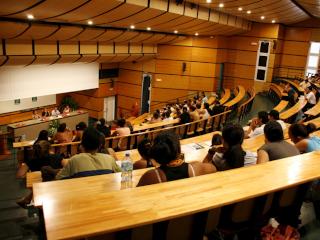 While participation to the GTA 2020 conference is free of charge, attendees are responsible for their own travel arrangements and accommodation.
Attendees are required to register for the conference by email to Gaetan Bisson before 31 May 2020.
Registration emails should preferably be sent as early as possible and include the following information:
Your arrival date, time and flight number.
Whether you would like to contribute a talk.
Scam Alert
When in doubt, please do not hesitate to contact Gaetan Bisson to inquire whether a particuar request is legitimately affiliated with the GTA 2020 conference.