Géométrie algébrique, Théorie des nombres et Applications
GTA 2021
Accommodation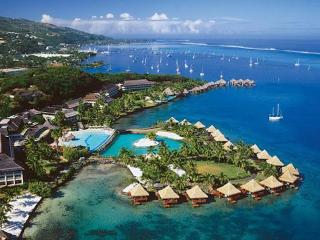 French Polynesia has two official categories of lodging establishments: international hotels, which are often relatively expensive, and pensions de famille, which are essentially bed and breakfasts. Below are selected options on Tahiti along with their driving distance to the conference location (the University of French Polynesia).
Hotels

Pensions
The InterContinental Tahiti offer group rates of 27,006 XPF per night for a superior king room with lagoon view and breakfast included for single occupancy; 31,280 XPF for double occupancy. Interested participants are invited to inquire about the booking process in their registration email.
More lodging options can be found on Airbnb although their quality and location varies greatly.